Seminars
Executive Series
SS Leads
Annuity Leads
Appointments
Drip Marketing
Facebook Advertising
Websites
X
Request Samples
Examples:
Internet leads are notorious for being inexpensive, non-exclusive and an ambiguous source of leads (were they promised a free I-pad for filling out a form?). But who wants shared shady leads? Not us. With our Social Security internet leads, each producer is given their own personal landing page.
This enables you to get your leads in real time, upon the client's request for information. It also allows you to have your own unique URL, so the landing page is yours to give to whomever you wish. Want to give this to prospective clients whom you've been courting or past seminar attendees as a way of getting back in touch with them? Great idea!
Some Quick Highlights:
Your own personalized landing page
All leads generated are exclusive to you
Clients watch video, making them better qualified prospects
You choose between leads or appointments
Detailed guide of every step of the process (from calling, to appointment, to closing)
Fact Find for your personal use during appointments
How Does It Work?
Simple! You provide your zip code and we search within a 60 mile radius. Anyone in this radius searching on Yahoo, Google or Bing with one of our 1400 (and growing) keywords will potentially see your ad. Once they click on it, they will be forwarded to your landing page, watch the video and if interested, fill out a contact form!
Learn More Today
Interested? Ready to start receiving your online leads? Contact us today at
1-800-992-9663
to get started!
Examples:
How many times have you said, "I'm so sick of unqualified leads!"? If you've been around longer than a day, you've probably said it more than once.
Why Are Most Leads Unqualified?
Because up until now, marketing companies have relied on the "cast a wide net" philosophy of lead generation. Cast a wide net, get LOTS of people to respond, and then weed through all those potential prospects to find your gold.
Not anymore.
QUALIFIED Annuity Leads Are Here
With Plum's Annuity Quotes program, you get ONLY qualified leads; Leads that are actually looking for an annuity quote.
They aren't requesting a free report, they aren't plate lickers, and they aren't tire-kickers. They have money, and are looking for a quote on an annuity RIGHT NOW. The best part? They know a financial advisor will be contacting them!
The Crazy Awesome ROI Annuity Leads Can Generate
How much would you pay for a lead that was actually READY to have the annuity conversation BEFORE THEY EVEN CALL THEM? $400? $500? $1000? Some would say even more..
You can be getting qualified leads ready to do business with. Just think about it, the ultimate annuity lead: prospective clients searching in your area…ALL who want an annuity and have money…
Contact Us To Learn More
Want to get started? Contact us today at
1-800-992-9663
to get your annuity leads!
Examples: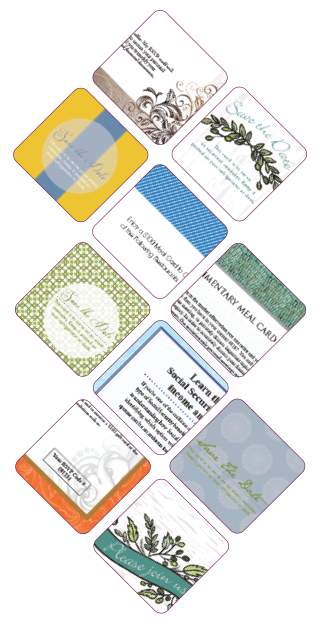 Work Less And Make More Money!
Identify, connect, and meet individually with your preferred clientele.
The personal and intimate nature of these appointments appeals to the affluent demographic segment.
Meet face-to-face with pre-screened and motivated prospects.
Gain exposure to thousands of households in your area.
Flexible scheduling appeals to your target audience.
Quick turnaround time, average appointments start in less than 2 weeks!
Compliance Friendly (No Presentation).
Different than seminars, this model is based on a targeted methodology which offers an easy way to meet with qualified prospects. Its Turn-Key lead generation and one-on-one concept allow you to have personal interactions, begin forming relationships with people that do not traditionally frequent seminars, and help you be selective in the people that you target and meet. Our one-on-one concept has been utilized more than 2,500 times in the past 5 years and is a proven way to reach new potential clients, influence their buying decisions, and differentiate your products and services. RSVP service available 24/7, that will prequalify the candidates and set the appointments according to your schedule. The average campaign has yielded between
17-25 phone calls and 8-12 qualified appointments.
How It Works:
We customize a high-quality mail piece for you, with a compliance-friendly presentation if necessary.
We perform a targeted demographic screening to locate qualified prospects in your area.
We send out your mailers, inviting prospects to a one-on-one appointment conducted from your office or their homes. The draw for meeting with you is a $100 gift card to a local restaurant.
Interested prospects will call a 1-800 RSVP service dedicated to you, and set up appointments according to your schedule. The service is available 24/7, always answered by a friendly attendant.
Prospects who call in will be screened for a minimum amount of investable assets that you determine (e.g. $50,000 or more). If an individual does not qualify, you can still pursue them as a lead. ***An Income-Producing-Assets screening is also available for an additional fee***
You receive a personalized login to a database to monitor your results, view contact information, and listen to the recorded conversations of prospects setting the appointments with you.
Once the mailers hit, you can expect to see appointments within ten business days. All we encourage you to do is make the confirmation calls to establish a rapport with your potential clients.
If you need help conducting these meetings, we can offer you personal coaching as well!
Above are previews of some of our offerings. To view the actual marketing pieces,
request samples now!
Examples: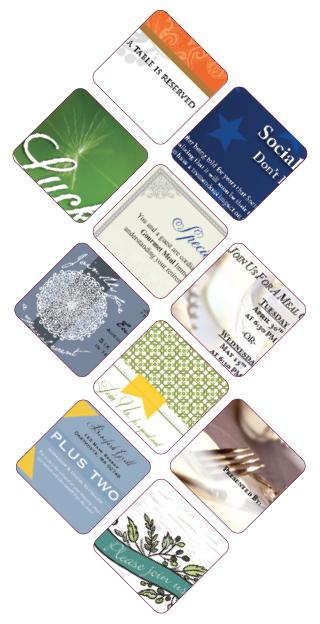 While the appearance of the invitation is important, the message holds the secret to seminar success. Plum invests a great deal of time and expense developing our own proprietary mailers and beta testing them across the country to find out what gets the best response. We take the time to map out a strategy that's designed to yield consistently good results month in and month out. Above are previews of some of our offerings. To view the actual marketing pieces, click the "Request Samples" button above.
In addition to the printing and mailing, for seminars we offer:
Complete Seminar presentations and guides, up to date articles and questionnaire forms created by a multi-million dollar producer.
Guidance in choosing your optimal seminar location & negotiating food costs.
Call wait lists, no shows and cancellations to ensure your event is filled.
What you will receive:
Seminar training and Appointment Setting coaching.
Online training videos and one-on-one video conferencing assistance.
Examples: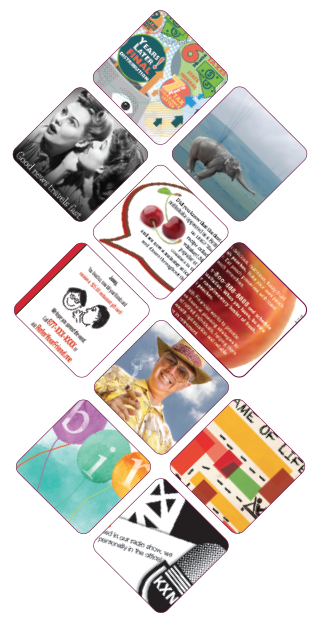 Plum Outreach is an automated multi-channel marketing system, designed to engage and capture leads on every interest level. Remarketing combines direct mail marketing, digital marketing, coaching and training, and the Outreach Tool into a comprehensive solution to increase your business. Each part of the system plays a role in supporting the entirety of your brand, enhancing your level of trust and retaining more business. The Plum Outreach System is changing the way businesses are marketing. Founded upon our proven "ENGAGE, CAPTURE, DELIGHT" methodology, this system helps you:
ENGAGE a higher quantity and quality of sales opportunities at a lower cost.
CAPTURE a higher percentage of the sales opportunities generated.
DELIGHT more customers, resulting in life long loyalty.
Most businesses, failing to see the big picture, choose to rely on a single form of marketing – either digital or direct. You need a strategy that synthesizes the Internet with "snail mail" to capture the people searching for your products, engage your current customers and increase the overall effectiveness of your sales efforts. Above are previews of some of our offerings. To view the actual marketing pieces,
request samples now!
Examples: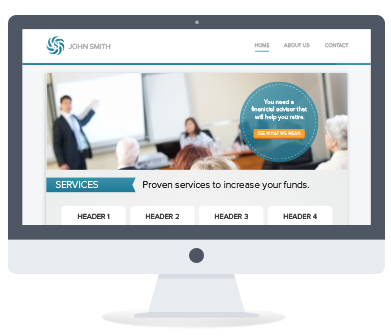 Need a website that generates business?
Not only will you be getting a beautiful website but you will also recieve leads through our included lead generation package. After conducting thorough research with Google AdWords, we will drive quality leads to the website that are specific to the services you provide.
What you will recieve:
Beautiful website that looks great on all devices.
Lead generation package with Google AdWords.
Free personalization and updates.
Forms that send you emails with lead information.